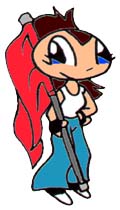 Colorguard is where a bunch of band people get togather and we throw rifels, sabers and flags around all over the place. it looks really cool and its a lot of fun!
Yipee!
*previous as told by a non guard member, prob nate. lol, no offense, nate, but its more than that.
its skill, beauty, grace, poise, strength, hard work, determination, lots of ice packs, and a group of girls (and sometimes guys) that get together to become a group of just, wow. yeah. wow.
yay sabres!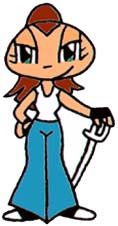 My ode to drummers!
even tho they bug me, i have to include it. mucho love guys, mucho love.